Technical & Engineering Training
5S House keeping system : core course for Malaysia, Singapore and Brunei.
FMEA Methodology and Technique 

失效模式与影响分析

 
DMAIC Methodology SYLee is the instructor and trainer for the DMAIC training. DMAIC is the basic 6 sigma tool, simplified version of 6 sigma, that is useful and most widely use in the systemic improvement cycle. Its being use in all sectors, not restricted to high volume manufacturing, its also being use in commercial and banking industries. These two days course is the basic for DMAIC, for managers, engineers, supervisor and technicians.
Productivity improvement 生产力提升计划
8D Report
QCC
Quality Concept
7 QC tools and new 7 QC
Lean Management
How to set SMART Goal and accomplished it 
Problem Solving and Decision making
TPM 

全面生产维护

LEAN 

精益制造过程

LEAN Management
Kaizen 改善
Poka Yoke 防呆系统
Technical Report Writing
Digital Test Methodology
Gage Repeatability and Reproducibility
MSA
RISK Matrix and Risk Analysis
Technical Team Building for corporates and engineers 技术性质团队建设
Team building for SME with leadership content 中小企业团队建设 + 领导力激励内容
KPI
OKR
猫头鹰七大管理工具
COPQ
Productivity improvement for SME
Cost Reduction and Effective manufacturing
SPC
Strategic Planning
TAG in TAG out
Corporate Leadership Skill Training
Leadership skills for managers
Engineering Consultancy
Pls email to sales@cateagle.com or call SY Lee +(60)12 – 616 1623 to conduct this course in your company. Fee per day RM3000, 20 pax!
Language Development Department
We provide comprehensive language training and development for young adults and expatriates in Malaysia.
Basic Chinese language @ Mandarin class.
Advanced Chinese language @ Mandarin class. (Target for adults, expatriates, company, government agencies, private sector, MNC and SME.)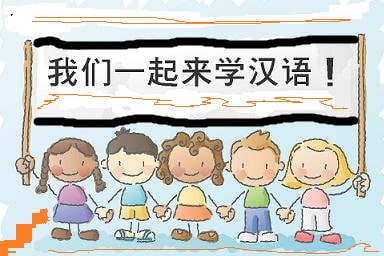 Chinese Mandarin @ Putonghua for Adults and Expatriates: How to be prepared for the experience & education skill called Chinese Mandarin @ Simplified Chinese in true Malaysian context.
This intensive course is designed to train beginners or those with some basic to master Mandarin @ Putonghua.
It will help the students in understanding Chinese phonetics, Chinese characters, social expression, business terms and etc, most importantly oral and simple writing.
The teachers are native of Malaysian, and speak local languages fluently. The whole course structure is true Malaysian yet with mixture of China cum Taiwanese syllabus.
Developed solely by EduMandarin and CatEagle, modified to suite different levels and flexibly follow the pace of each student. Advanced Chinese Language for Adults and Expatriates
Sun Tzu said: The art of war is of vital importance to the State. The communication is vital importance to individual. This course is specifically designed for young individuals and adults.
It is tailor made, EduMandarin and CatEagle self developed, flexi, modified per progress of individual student, Malaysian cultures, mixture of cross boundaries syllabus and internationally relevant. It will help the students stand confidently in front of congregation, seminar and public conversation. You can be assured of the quality, dedication, responsibility, willingness to success and enthusiasm in all aspects.
CatEagle true scholars will make a different.
All students will need to prepare for HSK level 1 to level 6 exams.