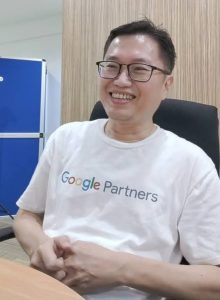 Google SEO Specialist / Content Writer
James Tan is a SEO consultant in Malaysia since 2002. He has hands-on SEO experiences for more than 400 websites to get better ranking in Google.
His clients include government portals ( Selangor Kini, Malaysia Palm Oil Council, Halal Development Corporation, Air Selangor (Previously known as Syabas), international luxury hotels, well-known portals, (mobile88.com, , jobstore.com, mytruthmedia.com ) public listed companies as well as small and medium enterprise.
James was also invited in some online interviews and offline seminars about SEO and Google Ads topics. He is also the external SEO advisor for some well-known digital companies in Malaysia.