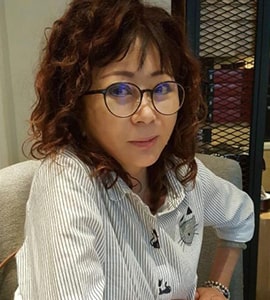 Senior English & Chinese Translator
Annie is an English to Chinese translator cum interpreter and vice versa. She is conversant with the English language, Chinese traditional and Chinese simplified Mandarin. She is a qualified lawyer with LLB Hon from the prestigious University of Singapore, one of the world top university and top in Asia region. She worked for more than 20 years as a practicing advocate and solicitor and a court lawyer.
Her intense interest in languages has driven her to pursue a career as an English / Chinese interpreter and translator.
Annie has over 25 years of experience interpreting for American and English conference speakers, in churches, and as a freelance translator. she has translated a variety of documents, from legal to commercial documents to theological writings and books for clients both local and overseas. She is highly dedicated in her work. She is well respected by peers, students, church members and all those around her, as a mentor, teacher, councilor and adviser. Annie is church leader, helping pastor, preacher and a Christian leader.